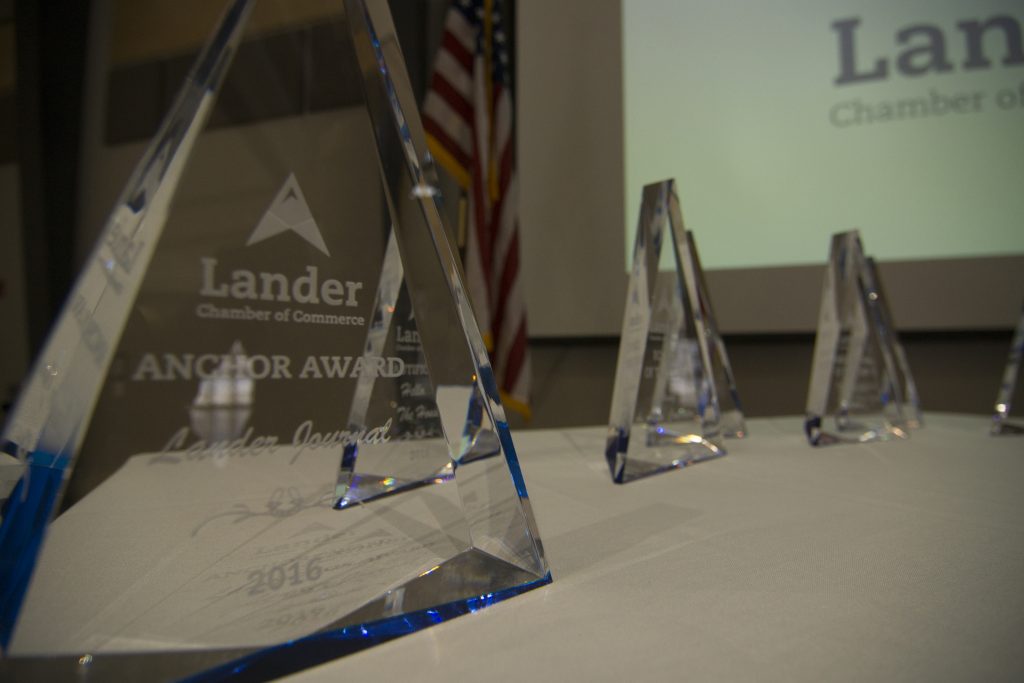 The Lander Chamber of Commerce has been recognizing noteworthy business owners and individual community leaders each year since the late 1990s through its annual Community Awards. Today the Chamber is announcing the 2021 winners in the first of several videos that will be released over the coming weeks.

"We're excited to announce our 2021 Community Award winners, especially this year. COVID forced us to consider new ways to celebrate our winners for 2021," said Lander Chamber Executive Director Owen Sweeney, "and our initial disappointment at not hosting our in-person luncheon turned into excitement. We had great fun filming and producing this video series — thank you, Brad Christensen! — and we expect our winners to gain much more exposure than in past years. We anticipate videos being a part of an extended annual celebration of our winners that in the future will always center around our in-person luncheon."
Visit the Chamber's Community Awards page to watch the announcement video and learn who the winners are for 2021.