On the same day the Lander Chamber of Commerce was kicking off summer with our annual Lander Brewfest, the Wyoming Association of Broadcasters was awarding our brand new radio show and podcast — The Lander Biz Show — with second place recognition in its category of Best Radio Show in Wyoming.

"This came out of the blue for us," said Owen Sweeney, Executive Director of the Lander Chamber. "The show isn't even a year old, and to be recognized by a statewide association of radio professionals is a big surprise; we're honored and humbled."

The idea for the show sprung from a conversation Sweeney had in the fall of 2021 with County 10 Owner Will Hill. "We were sitting in the conference room inside County 10's offices in Riverton trying to come up with a new way to promote the Chamber's member businesses and organizations. We came up with the idea of having a conversation on the air with business owners and heads of organizations that would position them as experts in their field, thereby encouraging listeners to contact them for their goods and services.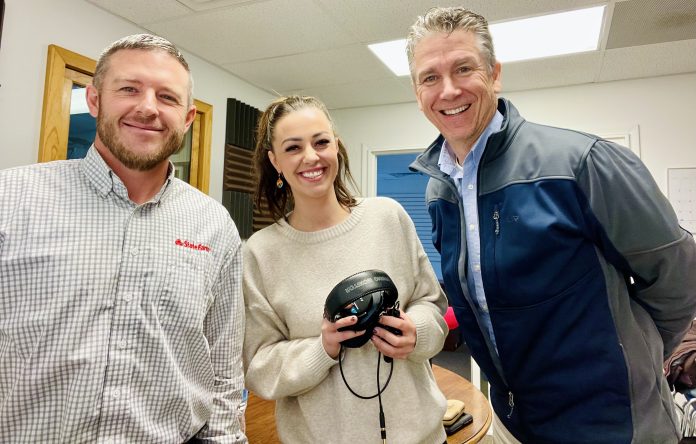 "It's been successful so far," said Sweeney, "even more than I realized now that the show has won an award. I think the show's real 'secret sauce' is the online rapport I have with my co-host, Charene Herrera. Charene is the co-host of the popular Jack FM Morning Show; she's a real pro with many years in the radio business, and she makes me sound good. It helps that we both have active senses of humor, and that our good-natured teasing soothes the nerves of our often nervous guests; we want to make sure people are listening to real conversations held by real people, not some stiff recitation of bullet points."

Said Herrera, "I have thoroughly enjoyed being a part of the Lander Biz Show with the Lander Chamber. Owen truly cares about building relationships and bettering the community. A lot of people enter for this award across the state, and it was an honor to have this show take 2nd; a fantastic accomplishment for its first year on the air. I look forward to continuing watching the great things the Lander Chamber of Commerce is doing and the standard they are setting for other chambers. This was an innovative way for them to highlight members and I hope other people follow suit. These businesses and community members are the backbone of Lander, and this award is theirs as well. Congratulations, and thank you!"
More than twenty episodes of the Lander Biz Show have been aired to date. Featured Chamber members include Messenger Girls, Cornerstone Realty Group, Justin Hegwer with Farm Bureau Insurance, Teton Therapy, Crux Coffee, Mountain Vista Retirement Residence, Black Hills Energy, Shoshone Rose Casino & Hotel, Wyoming Life Resource Center, and many more. A Lander Biz Show appearance is an included benefit for Lander Chamber members at our Cultivator Level membership and above; Classic Level members receive a discounted rate to appear on the show. The radio show airs every Thursday on KOVE 1330 AM / 107.7 KOVE FM at 5:15 p.m., and every episode is archived at County 10 website.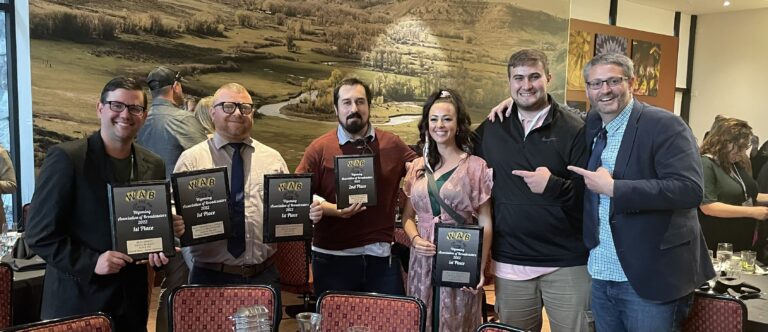 If you're considering whether an appearance on the Lander Biz Show is worth a membership with the Lander Chamber of Commerce, consider the following anecdote from our Executive Director: "People stop me to tell me they hear the show and that it sounds great. One gentleman told me that he is new to town, and that he relies on the show to learn about available goods and services in the area; that's music to a chamber director's — and business owners' — ears!"