What kind of education does WCC provide?
Wyoming Catholic College (WCC) is a four year college that immerses its students in the awesome beauty of our created, natural world, imbues them with the best that has been thought and said in Western Civilization, and steeps them in the moral and intellectual heritage of the Catholic Church. The College strives to promote a love of learning, and understanding of the natural order, and the quest for virtuous living so that its graduates will assume their responsibilities as citizens in a free society.

WCC's curriculum and campus are devoted to the formation of the whole person. Studies include the classics of imaginative literature, history, mathematics, science, philosophy, fine arts, Latin, and theology; they employ the Great Books as well as the natural created world, effecting a rich combination of intellectual and experiential-poetic knowledge. Students' imaginations are enriched and their capacity for wonder deepened.
What is the history of WCC?
The idea for Wyoming Catholic College began in 2003 with Cheyenne Bishop David L. Ricken. Soon after, he was joined by Fr. Robert Cook and Dr. Robert Carlson. As they sought a location for the College, 48 sites were proposed and considered. In the Fall of 2004, a donation of 600 acres of deeded land was made, and Lander became the home of WCC. In 2007, the College welcomed 34 eager Freshmen as the pioneer Class of 2011. Since those early years, WCC has grown, welcoming more and more freshmen every year and establishing its presence in the broader Lander community. Today, the College campus straddles the busy downtown intersection of Third and Main streets. It raises its own beef on the land that had been donated and operates an outdoor leadership program that offers custom and open enrollment courses through COR Expeditions. Just this fall, it set a record for freshman enrollment.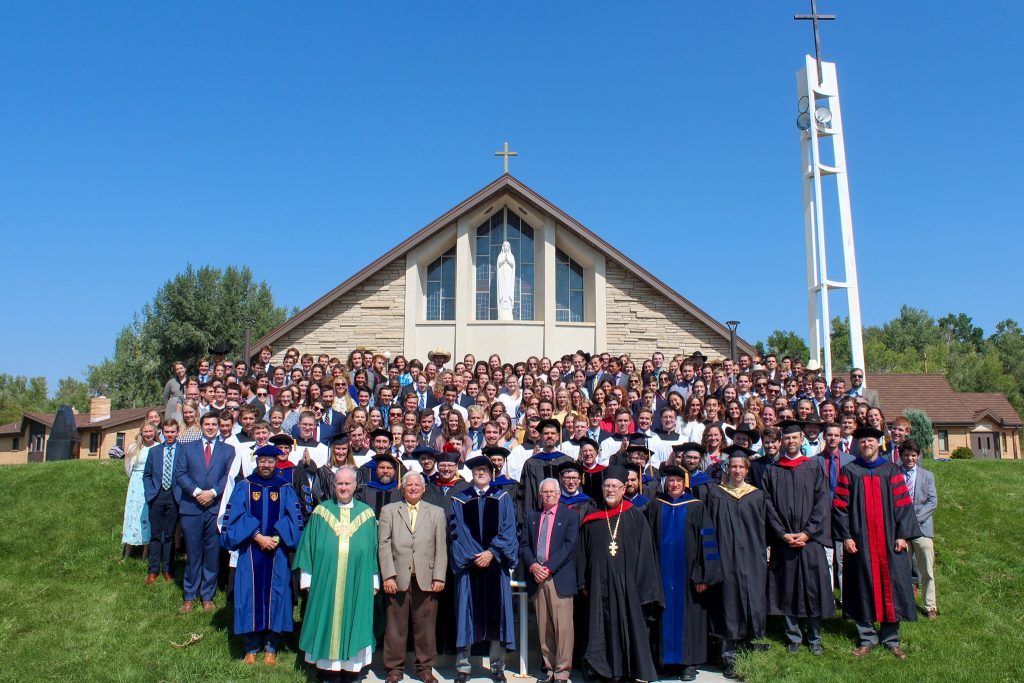 What are some things that most people don't know about Wyoming Catholic?
An essential part of the education at Wyoming Catholic is immersion in the outdoors. Freshmen are introduced to this aspect of the curriculum through a 21-day wilderness expedition about a month before academic classes begin. After two and a half days of training in Wilderness First Aid, students go out in groups of ten to twelve classmates, accompanied by a chaplain and two WCC alumni or students who have extensive outdoor training and experience. In the wilderness, they are met with its challenging austerity, beauty, and unpredictability. Students return from their adventure having learned the necessity of communication, teamwork, prudent judgment, courage, and self-control. Going into the rigorous academic curriculum, their shared experience in the wilderness provides a rich and vivid context from which to learn and grow in wisdom and virtue.
---
College welcomes new/old CFO, Rick Rollino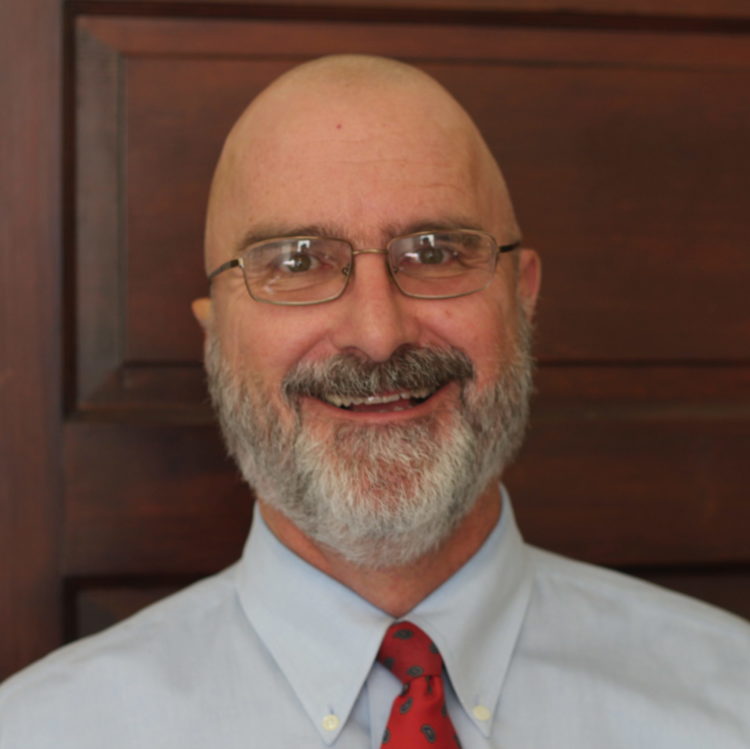 Wyoming Catholic College's Board of Directors has appointed Rick Rollino, who served as the College's Chief Financial Officer (CFO) and later Executive Vice President from 2011-2018, as the school's new CFO.
"We are delighted to welcome Rick back to Lander," said President Glenn Arbery. "The College's Board felt it imperative to bring in a highly respected and experienced financial officer to help steady and direct the College's Business and Finance offices. Rick's recent time as the head of finance at Franciscan University of Steubenville has added to the deep well of experience Rick possesses in directing business and finance operations. Especially with his past experiences here at the College, Rick is the perfect fit for this moment in our history. Our community will reap the benefits of having an outsider's and an insider's perspective at the same time. It feels very much like the workings of Providence to all of us here at the College."