Although July is always — especially in Lander — a month to celebrate, this post takes on a bit of a sombre tone as we remember the recently passed Chuck Guschewsky, a true giant of the Lander community. CEO of the Fremont Motor Companies when he died, Chuck also was the founder of the Lander Chamber of Commerce Ambassadors and served as youngest president of the One Shot Antelope Club. We are grateful to Mr. Gushchewsky's good friend Bill Sniffin for allowing us to reprint his heartfelt remembrance of his friend. May he rest in peace. ~ Owen Sweeney, Executive Director

Story courtesy of Bill Sniffin and Cowboy State Daily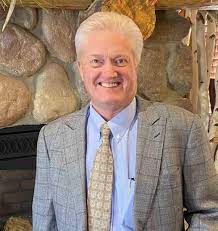 Charles Fredrick "Chuck" Guschewsky was born on November 13, 1956 in Lander, Wyoming to James Edward Guschewsky and Alice Marie Accola Guschewsky. He died of cardiac arrest on May 1, 2021.

At the time of his death, Mr. Guschewsky was CEO of the Fremont Motor car dealer network in Wyoming and Nebraska.
Chuck was baptized, confirmed and married an Episcopalian. The Reverends Walt and Janet Seeley officiated the service.
He attended school in Lander and always knew he wanted to be in the automobile business. He would go on wrecker calls with his father and he worked washing cars and in the service department while in school.
In high school, he had several "muscle cars." He attended college in South Dakota graduating with a bachelor's degree in Business Administration. It was here that he met his wife, Catherine Lee "Cathy" Berrie. They were married on April 14, 1979 in Frankfort, Kentucky.
His uncle retired in the early 1980s and in 1989, Jim appointed his son president of the company. Chuck's love for the business and the people propelled the single point business to a company with 550 employees, 12 dealerships, a transportation company, a reconditioning company, and a management company.

Fremont Motor Company is in its fourth generation of ownership. Chuck served on manufacturer advertising boards and on automobile dealer councils. He was recognized on the cover of Dealer Magazine, written about in Automotive News and has multiple awards for excellence in the industry.
Chuck was an avid pilot who earned his license when he was 19 in an aerobatic decathlon and has since flown numerous aircraft including a Beechcraft Duke, a King Air F90 and a TBM 900. As his father taught him to fly, Chuck enjoyed teaching his wife and son-in-law to fly. Flying was more than a business tool to travel to the different dealerships – it was his passion.
Chuck was founder of the Lander Chamber of Commerce Ambassadors and was the youngest president of the One Shot Antelope Club. He remained involved in the One Shot and Water for Wildlife Foundation throughout his life.
In March 2012, he was Knighted into the Order of St. Hubertus, a hunting brotherhood that he enjoyed until his death. He was on the board of Wyoming Catholic College at the time of his death.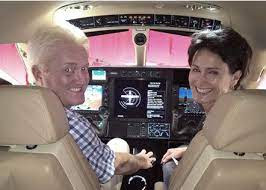 As much as he loved the people he worked with and the communities he served, his family was always his first priority. Quality time was better than quantity to him. Traveling, boating, horseback riding, and skiing were activities that he shared with his family. The family kept a boat on Yellowstone Lake and they never missed a summer on the Lake. Launching the boat was the annual highlight for the family. He took his family on multiple pack trips into the Wind River Mountains and enlisted them to set up "elk camp" above Dubois. He traveled to several countries around the world with family and friends.

He is survived by his wife of 42 years Cathy; two daughters, Alyssa Marie Childers and Arin Elizabeth Emmert; son-in-law, Brandon Lee Emmert; three grandchildren, Augustus Charles "Gus" Childers, Caroline Lee Childers, and Vera Catherine Emmert; two brothers; Robert Clyde Guschewsky and Paul James Guschewsky (Carrie); mother, Alice Marie Guschewsky. He was preceded in death by his father, James Edward Guschewsky.

Chuck's funeral was in a big field on their ranch in Sinks Canyon outside of Lander and rain was threatening the entire time. But Chuck, who loved flying, was given credit for holding off the weather.

Part of his service was a fly-over by local pilots. Very solemn and very impressive. They flew in what is called the Missing Man formation.

A big tent was set up for refreshments afterward where we toasted our friend when a downpour finally arrived. It was memorable.

Donations to Water for Wildlife, 545 Main Street in Lander or Wyoming Catholic College, 306 Main Street in Lander would be appreciated.