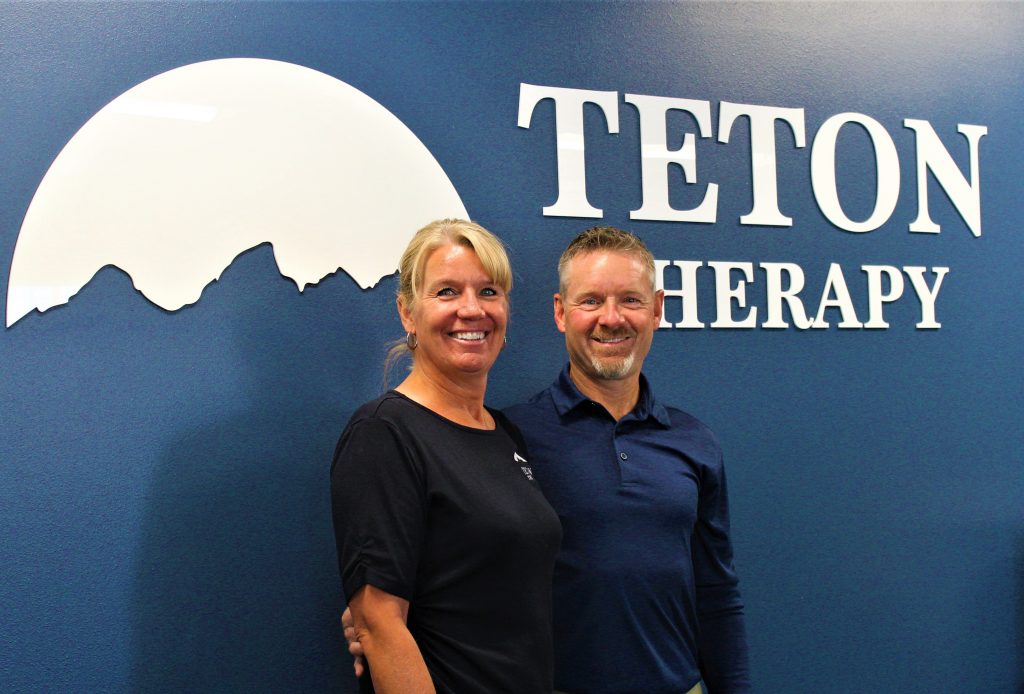 Teton Therapy, a Catalyst-level member of the Lander Chamber of Commerce, recently announced the donation of a year-long Classic membership to The Soldier's House of Fremont County. Teton Therapy, with three outpatient physical and occupational therapy clinics in Lander, Riverton, and Cheyenne, has been a member of the Lander Chamber of Commerce since 2012, and a Catalyst member since 2021.
The Soldier's House of Fremont County was created by Charlie and Jennifer Wilson to supply free mental healthcare to veterans and their families and to provide grassroots, community, and volunteer driven services to support the success of Wyoming veterans. Services offered include:
Counseling & Walk-In Thursdays
​Free, confidential counseling for post 9/11 veterans and/or their loved ones
Lasts for as long as the therapist and client feel it is beneficial
No limits on number of visits and regardless of discharge status
On Thursday afternoons from 2:00-6:00 p.m, walk-ins are welcome for counseling or to meet the therapist; no appointment necessary
Acupuncture
Free acupuncture for veterans on the first Monday of every month from 10:00 a.m. to 12:00 noon
Two licensed acupuncturists employ VA approved protocol for PTSD and other health concerns
Walk-ins welcome; no appointment necessary
CranioSacral Therapy and Healing Touch
CranioSacral Therapy (CST) is a gentle, hands-on approach that releases tensions deep in the body to relieve pain and dysfunction and improve whole-body health and performance
​Healing Touch is an energy therapy in which practitioners consciously use their hands in a heart-centered and intentional way to support and facilitate physical, emotional, mental and spiritual health. This is only offered via appointment.
About the gifting of a Lander Chamber membership, Teton Therapy CEO Jeff McMenamy said, "At Teton Therapy, we recognize and are profoundly grateful for the work done by The Soldier's House for Lander- and Riverton-area veterans.  Gifting a Classic year-long Chamber membership allows The Soldier's House to benefit from the many contributions the Lander Chamber of Commerce makes to the local business community. Ultimately, this helps The Soldier's House better serve those who served all of us."
Lander Chamber Executive Director Owen Sweeney pointed out, "When we redesigned our membership program back in 2018, we included in the upper levels certain kinds benefits that would serve the goals of aspirational businesses. These are businesses looking not only to build and invest in themselves, but also to build and invest in the broader community. With this generous gift to The Soldiers' House of Fremont County, Teton Therapy is walking the walk of giving back to the community, in this case to our veterans who have sacrificed so much for our benefit."