In late 2021, the Lander Chamber of Commerce launched a new member benefit, the Lander Biz Show, to highlight exclusively our members to the residents of Fremont County and beyond. In less than a year, the show was recognized by the Wyoming Association of Broadcasters (WAB) and awarded second place in its Best Radio Show (Small Market) division. At the WAB's annual convention held last month in Cheyenne, the Lander Biz Show placed first in the same division! We are extremely proud of this achievement not only for us, but for our members whose businesses and organizations we have been able to promote to such a wide audience.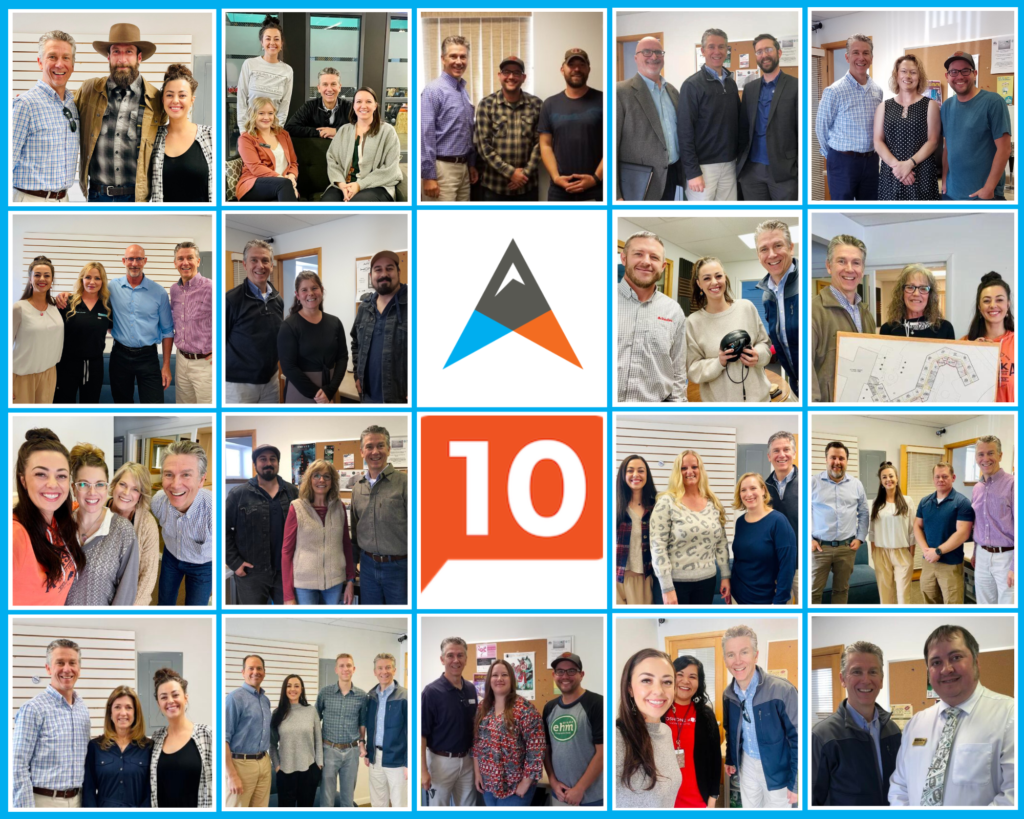 A Successful Partnership with County 10
Each week my co-host Charene Herrera and I have genuine conversations with Lander Chamber members that help listeners not only learn about what goods and services they provide, but also the personalities behind our local businesses and organizations. As I stress to our members, the show is not about the Chamber; the show is about you!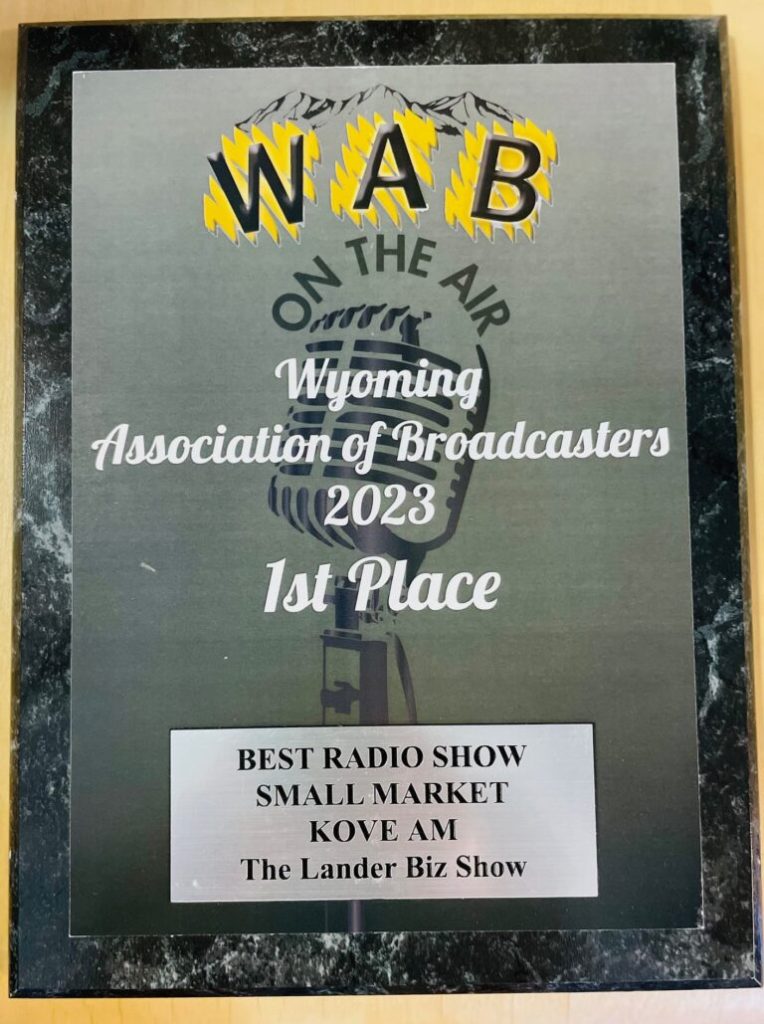 Shining a Spotlight on Lander Chamber Members
More than fifty episodes have aired to date, featuring members from both Lander and Riverton. It has been a true delight getting to know our members not only as professionals, but also as people. There are many remarkable people here in Lander and Fremont County, and I count it an honor to know so many of them and to be able to help them promote their businesses and organizations.
Schedule Your Appearance on the Lander Biz Show Today!
If you are a member of the Lander Chamber at the Cultivator Level or above, your benefits include an annual appearance on the Lander Biz Show! (A discounted fee is available for our Classic Level members.) Recordings are scheduled every other Wednesday between 11:00 a.m. and 1:00 p.m., and the show airs weekly on KOVE 1330 AM/107.7 FM and is distributed as a podcast via the County 10 website and County 10 and Lander Chamber social media channels. Contact us today at 307-332-3892 or info@landerchamber.org to schedule your appearance on the — now 2x! — award-winning Lander Biz Show!