Do you love planning events? Do you love checking off to-do lists, working with spreadsheets, and plowing through projects? Are you passionate about local businesses, the livelihoods they provide, and the communities they serve? Would you like to serve Lander and Fremont County businesses with your enthusiasm and creativity?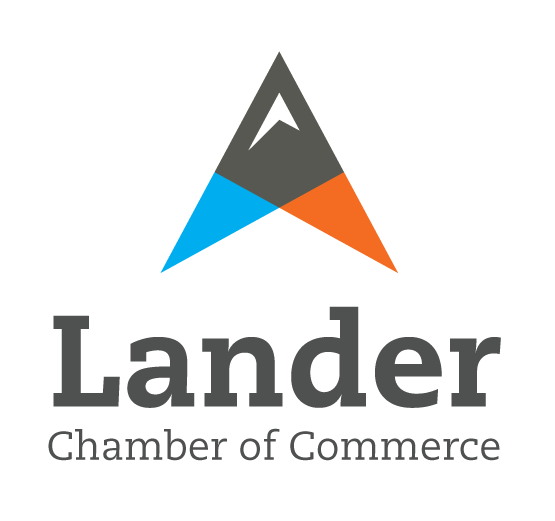 The Lander Chamber of Commerce is seeking an experienced, results-driven, hands-on individual to join our growing team as its Event Coordinator. Compensation will be based upon experience and paid within the range of $40,000-$50,000 annually. The Chamber is currently in the process of researching health care benefits plans.

This position is located in the picturesque town of Lander, Wyoming, nestled against the foothills of the Wind River Mountain Range. You will report directly to the Chamber's executive director and be responsible for coordinating, planning, marketing, and executing the Chamber's annual and monthly events, including, but not limited to:
Community Awards Luncheon (late winter)
Volunteer Fair (spring)
Lander Brewfest (2nd weekend of June)
Meet the Candidates Social (October during election years)
Legislative Session Preview Luncheon (December or January)
Business After Hours (monthly September through May)
Lander Young Professionals (5-6x per year)
In the first half of the year, most of your time will be spent coordinating Lander Brewfest:
Executing logistics for a 2-day, ~2,000+ attendee independent craft brew festival
Recruiting ~30 brewers from Wyoming and the surrounding region
Coordinating with participating brewers and the Wyoming Craft Brewers Guild
Recruiting ~4 food vendors
Booking 2 musical acts (one for Friday and one for Saturday)
Engaging local businesses to solicit and secure sponsorships
Overseeing the production of merchandise such as pint glasses, t-shirts, and more
Recruiting, organizing, and delegating tasks to a team of ~50+ volunteers
Following event budget and tracking ~$80,000 in revenues/expenses
Your overall job will be to take the strategic guidance provided by the executive director and make it a reality with tactical implementation and execution. The ability to organize, plan, and structure your workload autonomously will be absolutely key to your success in this role; we have neither the time nor the inclination to micromanage you. You'll have a lot of freedom in this role but also a lot of responsibility.
The Five Non-Negotiables of This Job
You have event planning experience. You have experience in event planning or related project management. A large part of this role is creating and adhering to deadlines, drafting budgets, and moving simultaneous projects forward to completion. 
You can write and speak well. You'll be crafting announcements, ads, news stories, and blog posts across radio, online, and social media. You'll be on local radio and podcasts. You'll be executing financial and legal contracts with vendors, suppliers, and (for Brewfest) performers. Clear and concise communication skills are an absolute must, and we will expect to see samples of your previous work. 
You're tech-savvy. You don't need to be a Silicon Valley whiz kid, but you must be tech-savvy and able to learn quickly how to use new tools and technologies. While we don't expect you to be familiar with all of the tools we use, we do expect you to be comfortable with them and able to pick up the concepts. Your daily tools of the trade will be Google Workspace, Facebook, Instagram, LinkedIn, Canva, Adobe InDesign, and the ChamberMaster membership management platform.
You don't need a babysitter. Goals will be clearly defined from the outset. Often, it will be your job to determine what needs to happen, when, and how. While your questions seeking clarification are expected and encouraged, the attitude of continually starting things on your own is very important. 
You play well with others. There is no place here for know-it-alls. Your attitude will play a large role in whether you are hired and whether you are retained.
How to Apply
Email your résumé and cover letter in pdf format to director@landerchamber.org. Your letter should explain why you want to work for the Lander Chamber of Commerce and what interests you about this particular role.

This opportunity is OPEN UNTIL FILLED.