County 10's #landerbiz series is brought to you by the Lander Chamber of Commerce to share the stories of the local movers and shakers of our Fremont County economy. This story was originally published February 27, 2023.
(Lander, WY) – Folks in Lander may have noticed some construction action at the old Palomeno's Service garage and shop at 595 Main Street the past few months, and they will probably be very excited once they find out what is going to be opening up in the space.
Pushroot Brewing Company, which aims to start beer production by April and have a functional (but not complete) taproom by June, will be the newest addition to Lander Main Street businesses thanks to owner, operator and brewer Matthew Gubanich.
Gubanich, who has had two recipes win gold medals at the Great American Beer Festival in Colorado, recently left his remote job as a Human-Centered Designer for Johns Hopkins University back in December of 2022, to pursue his dream of a brewing career.
Originally from Denver, Gubanich has been in Lander for about two and a half years after he and his wife, the most newly appointed Admissions Director for NOLS, moved here from where they were working in Vermont.
"We chose Lander because we liked Lander," Gubanich told County 10 when we met up at Lincoln Street Bakery the morning his concrete layers were unable to show up due to weather issues.
Despite a rough winter fraught with that and many other instances of weather setbacks, Gubanich says progress is moving along, and he is excited to share his expertise with Lander.
Gubanich went to a brewing school with the American Brewers Guild in Vermont, then went on to work at various brewing companies in Denver.
"I've kind of always had the idea of opening a brewery."
Historically a lager brewer (specifically European style lagers and German Pilsners, Czech pale lagers, as well as darker lagers like doppelbocks and Baltic porters), Gubanich said he doesn't want to pigeonhole his brews to one style, and wants to offer a variety of flavors to customers, even the hop-heads.
"I want to find interesting ways to collaborate with the community to create pathways for feedback," he shared, adding that some of his fondest memories as a brewer involved sitting in the taproom hearing the feedback of customers after a long day of brewing.
"I really like that kind of direct interaction. I'm most excited about putting something out into this community and having them work with me to get it to be what they want it to be, and what I want it to be."
"You can't fake Hudson brick."
In addition to community feedback, Gubanich is looking forward to utilizing the space for a number of community minded efforts, and wants to include as much of the Lander area history in the Company as he can, right down the brick.
Despite construction that would have been "unquestionably cheaper to tear down and start with a new building," Gubanich decided to keep sections of the building that were made from bricks manufactured in Hudson in the early 1900's.
"The character just wouldn't be there," Gubanich commented. "You can't fake Hudson brick. There's something special about having brick from the turn of the century that was created in Hudson."
Keeping with the building's history of auto care, the Brewery will also feature a sliding garage door that will allow outside patio customers to sit at the bar in the warmer months.
The name Pushroot itself is also ingrained into the local culture, as many folks from the area will tell you that it was the original name of Lander (along with Old Camp Brown and Fort Augur).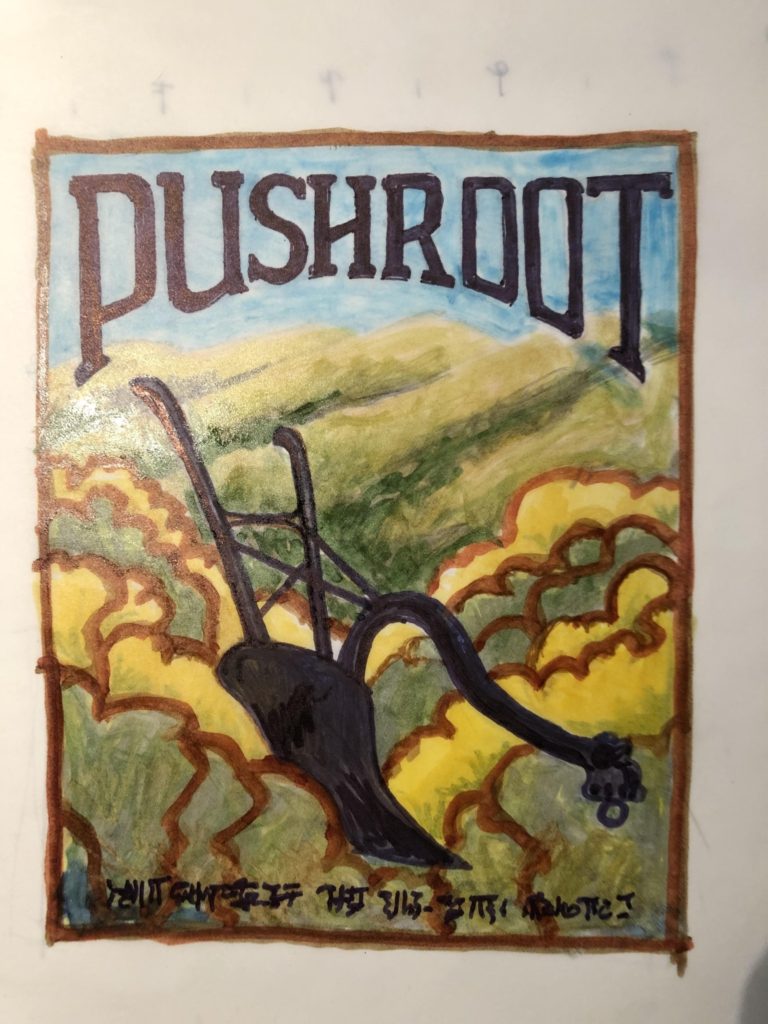 "I don't know of anyone else in the United States who is doing that at this scale."
One of the other facets of the Brewery Gubanich was excited to talk about, is the implementation of the overall beer production.
The Brewery is currently working with Forgeworks out of Colorado on custom manufacturing, which gives them the ability to custom design the brewhouse exactly as they see fit.
"We're capable of custom designing our beers exactly how we want because we have a system that's custom built to do just that. I don't know of anyone else in the United States who is doing that at this scale" Gubanich explained.
The Brewery will have 30 barrels, with almost 1000 gallons of horizontal lagering capability, where the beer will then undergo 4-6 weeks of conditioning in cold storage to age, which Gubanich says is more typical for large breweries, not so much for micro-brewers.
As for the beers that will be on tap, Gubanich said that while he is developing his own recipes, he is "very excited to do collaborations" as well, and is already working with Parliament Brewing out of California.
As for the layout of the Brewery, about half the space will be for production, and half will be the bar/taproom area, with a large patio out front, and a deck patio/parking behind the building.
In total, the space is expected to have an outdoor seating capacity of over 100, with inside at about 30-40.
In terms of dining options, the Brewery will be starting off with food trucks, but Gubanich then wants to do something pretty unique with the two short order walk-up kitchens they plan to install.
Gubanich says the plan is to reach out to potential restaurateurs who would want to test out their ideas in the kitchens to see if there is any interest to possibly open their own brick and mortar restaurant.
The kitchen will effectively be their business to run, but with the brewery's staff. Gubanich says the plan would be to then utilize short, 1-2 year contracts for that process, which he hopes will ultimately help grow the restaurant market in Lander.
Another interesting aspect of Pushroot's business model, will be their capitalization on the trend of producers selling directly to consumers, which Gubanich says is why you have seen more 'shares' pop up in Lander, like Lander Bread Share.
"The market here is poised to accept this kind of more direct from-producer-to-consumer kind of interaction,' Gubanich explained, which he said is thanks to an opportunity created by the Food Freedom Act.
Because of this, the Brewery will also run a monthly share program, where up to 100 shareholders will get a weekly package of exclusive beers for a once a month payment.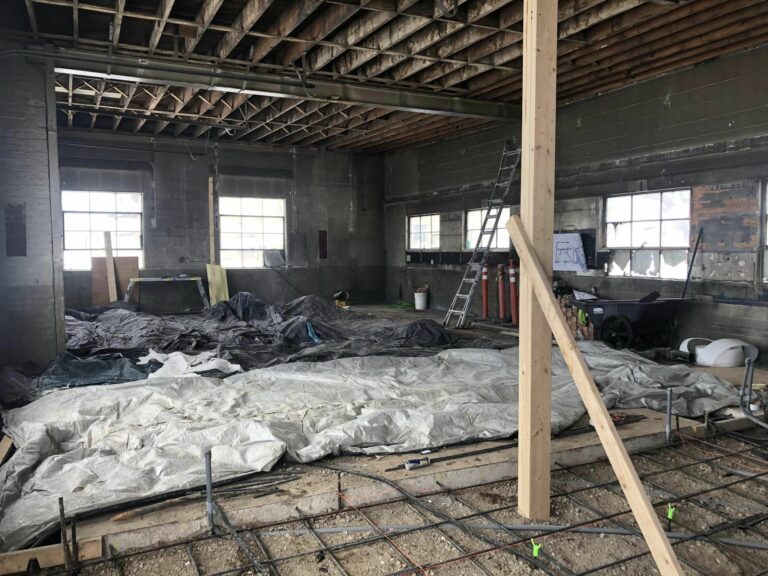 What's Next?
As mentioned above, the Brewery aims to start beer production by April and have a functional taproom by June, which would then see full completion in the ensuing months.
Around or just before that April production date, share sales will be available when the website, pushrootbrewing.com, is eventually ready.
Once open, Gubanich plans to utilize the space for local clubs and nonprofits, weekly entertainment events, private functions, and much more.
Right now, one of the Brewery's main goals is being ready for the 'best little brewfest in the West'…
"We're going to do everything in our power to be ready for Lander Brewfest!" Gubanich said.
Until the hopeful Brewfest appearance and eventual website launch, the best place to look for Pushroot Brewing Company updates is the Facebook page .