The LOR Foundation is excited to announce that Ami Vincent has joined the team as Lander's community officer. Ami will work directly with local residents to support community-driven projects that improve quality of life in Lander.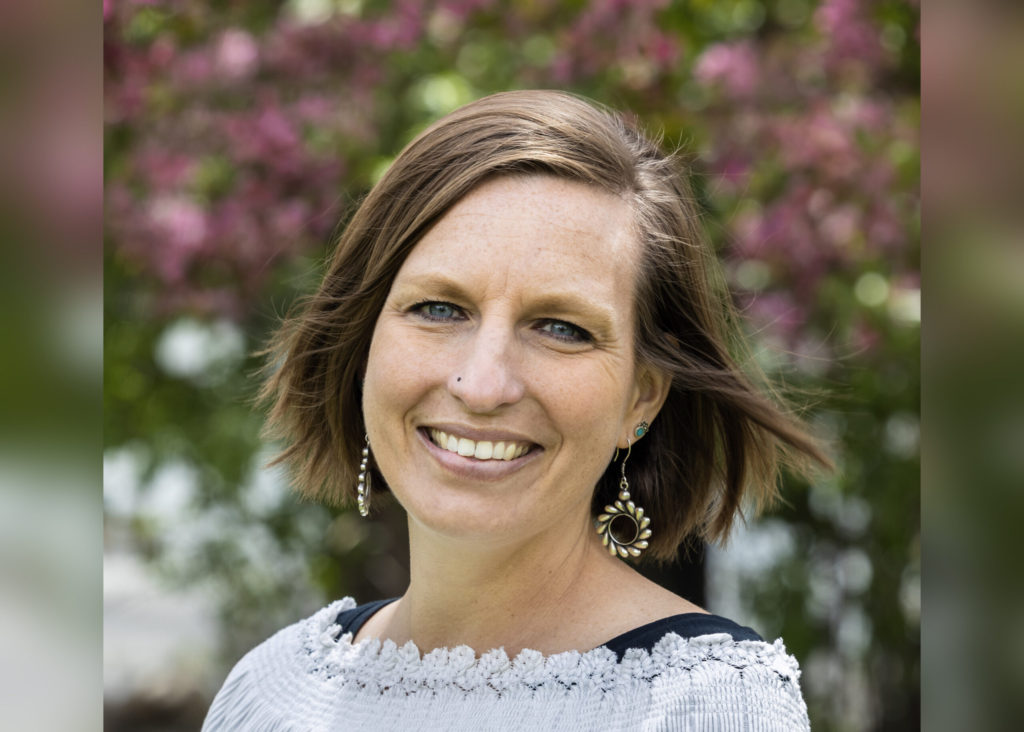 Ami Vincent has lived in Lander since 2012 when she, her husband, and their two young children moved to the foot of the Wind River Range in search of a new adventure; it wouldn't be her first.

After earning a bachelor's degree in human development and family studies at the University of Missouri-Columbia, Ami lived in Burkina Faso, West Africa, where she spent a year volunteering with Burkina Faso Outreach. She spent that time traveling into the bush, interviewing families who needed help with their children's school fees, and emerged with a deep passion for community work.
Eventually, she moved back to Missouri, where she and her husband started a family in the St. Louis area. A job opportunity for Ami's husband brought the pair to Lander for an interview, and Ami remembers walking up and down Main Street, visiting what was then Olde Town Coffee, the Lander Public Library, and Wild Iris (back when it was still between Third and Fourth streets). Immediately, she knew Lander was what she was looking for—not just an escape from the concrete and humidity, but a walkable, quiet place with a tangible sense of community. As she drove up Sinks Canyon and put her feet in the Popo Agie for the first time, the wanderlust that had taken Ami all over the world settled into a steady rhythm in her chest. She was home.
Over the past decade, Ami's love for Lander and the quirky, talented people who call it home has only grown stronger. When she took a job as a part-time children's librarian at the Lander Library, she found herself in a space that represented the intersection of so much happening in the community. And after a few short years, she worked her way up to lead adult librarian, founding the Bookmarked Literary Arts Festival along the way.

Now, as the LOR Foundation's Lander community officer—she started the new job in May— Ami continues to build connections between people and resources, listening to the challenges Lander residents face and helping to launch solutions to address them. As a former LOR grant recipient herself, she brings a unique perspective and understanding to that process.
As Ami embarks on yet another adventure, she considers it an honor to work alongside Lander residents, supporting and cheering them on in an effort to build a stronger community together. You'll likely find Ami biking and walking around town this summer, admiring the many things that make Lander unique. And if you do, stop her and say hello—and share an idea about how to make Lander an even better place to live.
You can contact Ami Vincent by phone at (307) 349-2654 or by email at ami@lorfoundation.org