The 2022 term begins in October and will see several major cases for small business owners
The U.S. Supreme Court's 2022 term will begin in a few weeks, and they will be hearing several cases that could make major differences for small businesses. Here are four cases where NFIB submitted amicus briefs arguing for the interests of small businesses against unfair regulations and stifling mandates.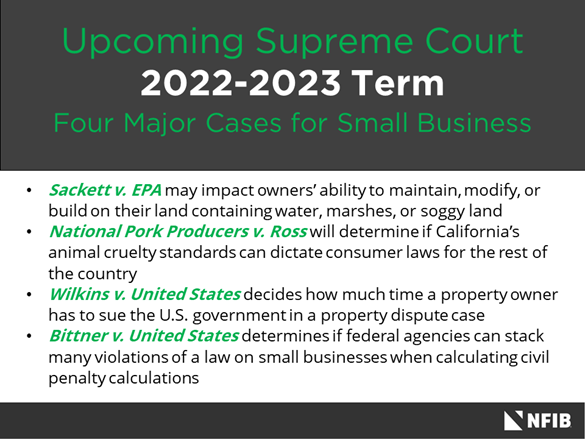 Sackett v. EPA  
National Pork Producers v. Ross 
Wilkins v. United States  
Bittner v. United States
The NFIB Small Business Legal Center acts as the voice for small business in the nation's courts and the legal resource for small business owners nationwide.